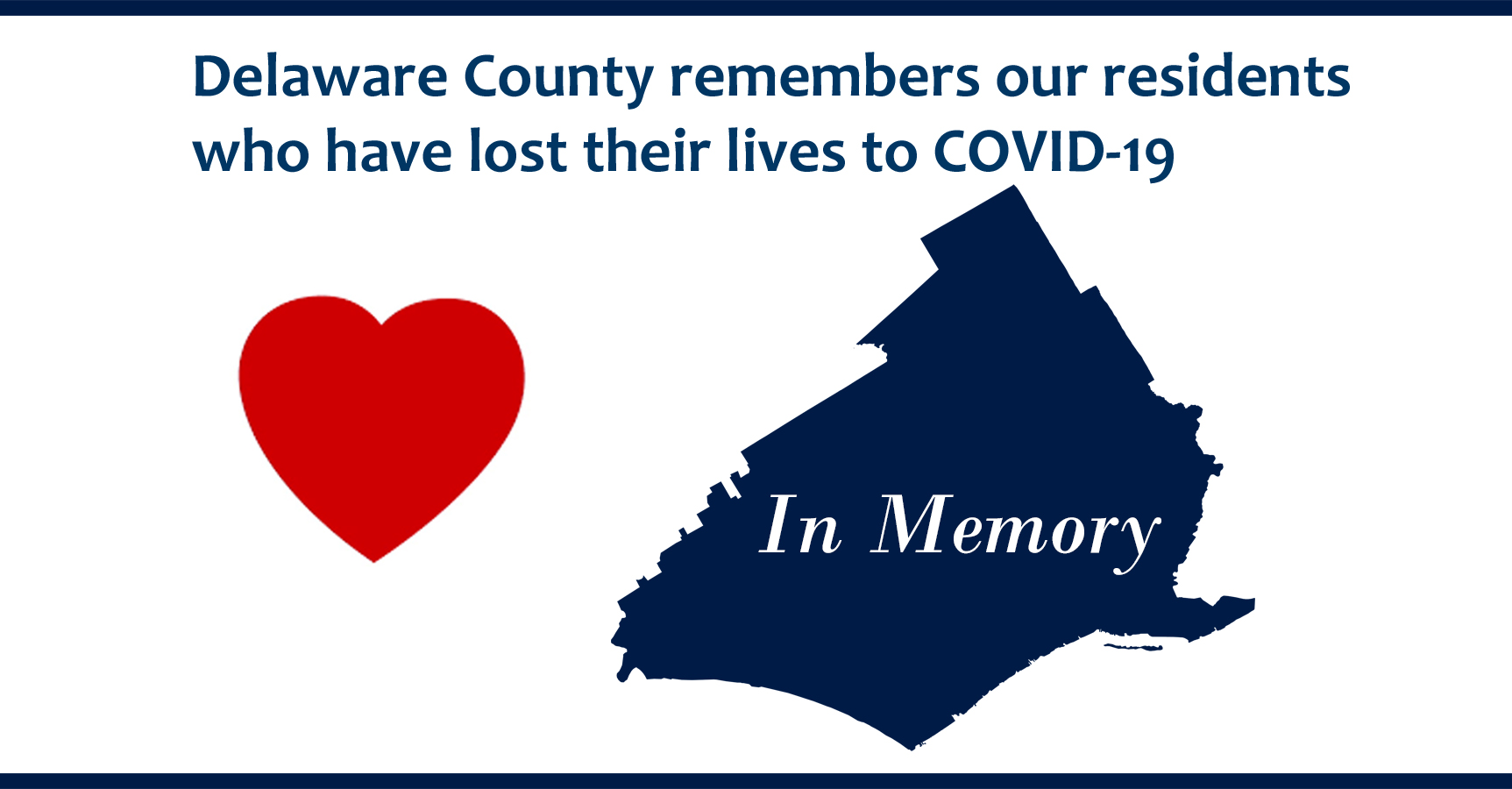 To those who have lost a loved in Delaware County,
Delaware County Council extends our deepest condolences to you and your entire family. The COVID-19 pandemic has taken the lives of hundreds of beloved residents. During this pandemic, many family members and friends were not able to say goodbye to their loved ones due to public health concerns or travel restrictions. We understand how painful this can be during an already difficult time of grieving.
Delaware County would like to remember your loved one and we are inviting you to participate in a community effort to remember those who we have lost. You are invited to share a photo and a tribute or memory about your loved one which will be added to a public tribute web page. You can email a photo and memorial to DelcoPR@co.delaware.pa.us.
You can also mail a photo and memorial to:
Public Relations, C/O Adrienne Marofsky
201 West Front Street
Media, PA 19063
*Please provide an address if you would like the photo to be mailed back.
We ask that written memorials be under 250 words for the website.
The County is also planning for a memorial to be held at Rose Tree Park when it is safe to gather publically. The memorial will pay tribute to all Delaware County residents who have lost their lives to COVID-19. More information on the memorial will be released at a later date.
Please know our thoughts and prayers are with you and your families.
Sincerely,