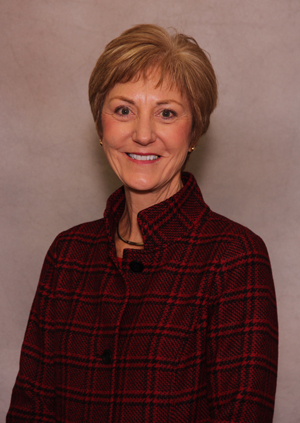 Executive Director:
Marianne Grace
Location:
Government Center, Room 202
201 W. Front Street
Media,  PA 19063
Phone: 610-891-4453
Fax: 610-891-0647
Email: gracem@co.delaware.pa.us
Marianne Grace was appointed Executive Director on March 27, 2001, and assumed her duties on April 23 after serving as Director of the Human Services Department and Administrator for Mental Health/Mental Retardation since 1998. Mrs. Grace joined County Government in 1990 as Associate Drug and Alcohol Director and became Planning and Programming Director for MH/MR the following year. She was named Deputy Administrator for Behavioral Health in 1997.
As Executive Director, Mrs. Grace is directly responsible for the operations of various departments as outlined in the Home Rule Charter, the Administrative Code or as assigned by County Council. The Executive Director appoints directors with the concurrence of Council to head each department under her supervision and authorizes the expenditures of County funds for executive departments. In coordination with all departments of County Government, the Executive Director prepares the annual County operating and capital budgets.
Prior to joining the County Human Services staff, Mrs. Grace was Program Director of the HIPID Outpatient Clinic, in Upper Darby, where she had overall responsibility for operation of the drug and alcohol outpatient treatment center.
Mrs. Grace was graduated from Temple University and received a Master of Science degree in Health Education from St. Joseph's University and a Master in Public Administration degree from Widener University. She is a resident of the Drexel Hill section of Upper Darby Township and a native of Haverford Township.