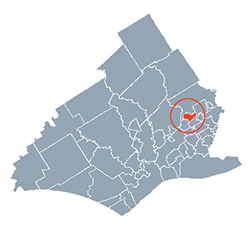 Delaware County Planning Department provides detailed data tables, maps, and other information about Clifton Heights Borough.
Data
U.S. Census Facts for Clifton Heights Borough
Maps
Clifton Heights Borough Street Map
Information about Countywide, aerial, and historical maps is available here.
Plans and Ordinances
The plan and ordinance information available below may become outdated. To ensure that you are viewing the most recently adopted documents or to obtain municipal ordinance information not listed, use the municipal contact information accessible below.
Contact Information
Clifton Heights Borough contact information is available here.