Digital aerials are available at Delaware County Planning in five year increments from 1960 to 2015.
Aerial photographs, or photographs taken from planes of the land, are available for viewing or for purchase. Historic aerials allow you to see the changes in Delaware County's landscape throughout the last 55 years. Recent aerials (2005-2015) can be overlaid with floodplain, elevation, or other GIS data layers that we have available. They can be purchased as pdf's, prints, or data (MrSID or TIFF formats).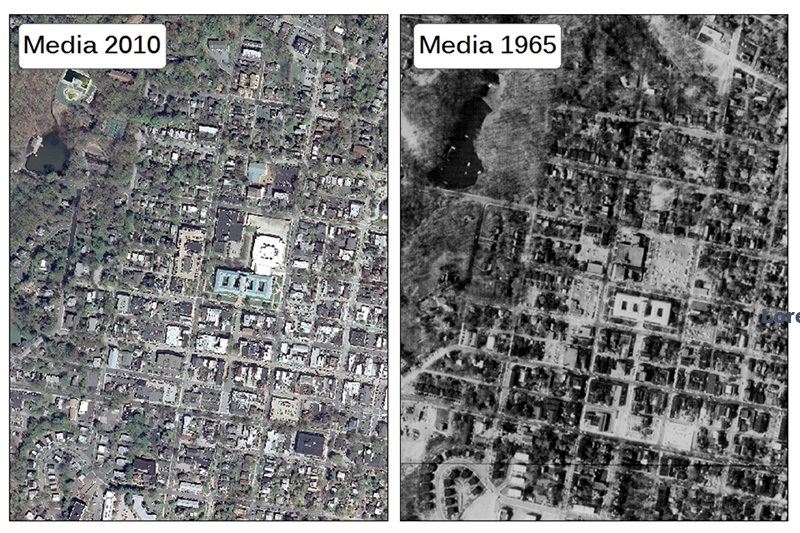 To make an appointment to view aerials at the Planning Department, to purchase a pdf or printed copy of an aerial of a property or specific area, or to purchase aerial files, please call (610) 891-5200 or email us at Planning_Department@co.delaware.pa.us.
The prices for aerials/custom maps are listed by size:
8.5" x 11" - $5.00
11" x 17" - $10.00
25" x 25" - $20.00
36" x 36" - $30.00