Register of Wills
Register of Wills & Clerk of Orphans' Court Division
RegOfWills@co.delaware.pa.us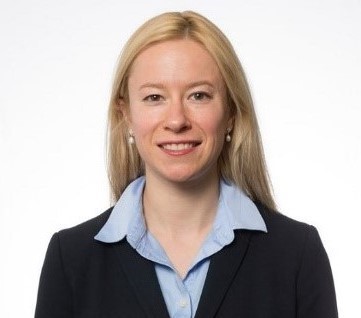 Rachel Ezzell Berry, Esquire was appointed as the Register of Wills and Clerk of Orphans' Court by the Delaware County Council in March of 2020 during the statewide COVID-19 shutdown. In less than one year on the job and during unprecedented challenges, Rachel designed systems to probate over 2,700 estates and issue over 1,700 marriage licenses virtually; opened the office's first e-commerce store; increased transparency by migrating the office's records online; implemented innovative e-signature and print-at-home options that saved taxpayers thousands of dollars; and ran a budget surplus. She also became the first Register in Pennsylvania history to have a baby while in office.
Rachel is an attorney and businesswoman who was born and raised in Delaware County. In addition to serving as the Register of Wills, she is Counsel to American Services Corporation, a family business headquartered in Delaware County with operations across four states. Previously, she was a litigation attorney at Dechert LLP, a clerk for federal judges on the U.S. Court of Appeals and U.S. District Court, and a systems analyst for a health insurance company. The Register of Wills is a quasi-judicial official who rules on legal petitions related to will contests and presides over evidentiary hearings involving civil matters such as fraud, undue influence, and testamentary capacity. Rachel has thousands of hours of courtroom experience at all stages of litigation and has worked closely with judges from across the political spectrum. She relies on her courtroom experience during hearings, demonstrating compassion to all parties and deciding cases based not on politics, but on what the law requires.
Rachel started college as a Pell Grant recipient (indicating exceptional financial need) and worked her way up. She earned her A.S. with highest honors from Delaware County Community College. She earned her B.B.A. summa cum laude in Economics and International Business from Temple University, where she was the top graduating student in both of her majors. She earned her J.D. magna cum laude, Order of the Coif from the University of Michigan Law School, where she was Book Review Editor of the Michigan Law Review. Her legal scholarship has been published in in LexisNexis's Pennsylvania Civil Pre-Trial Practice and Trial Practice Guides, and cited in the legal community's top journals, including the Yale Law Journal, UCLA Law Review, and Harvard Law Review.
Rachel has a long history of community service leadership across Delco. She is the Chair of the Delaware County Economic Development Oversight Board and the Treasurer of the Women's Section of the Delaware County Bar Association. She has served in numerous local organizations including the Friends of the Chester Creek Trail, the League of Women Voters, and as a homeroom mom in the Rose-Tree Media School District. She lives in Middletown Township with her husband and young children.