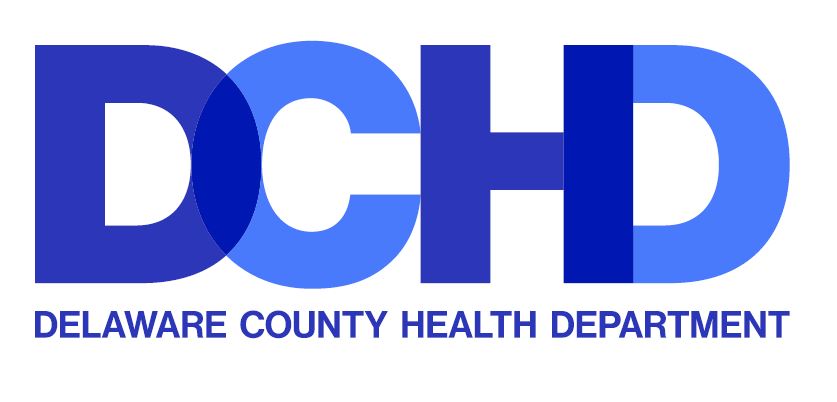 Coming Soon: The delaware County Health Department
DELAWARE COUNTY IS PREPARING TO LAUNCH THE COUNTY'S first public health department.
Upcoming Board of Health Meeting
Delaware County Board of Health Meeting
Thursday, July 1st at 6pm
County Council Public Meeting Room
View Agenda
Health is the foundation for a thriving community.
The health of Delaware County's community is like a building- it requires a strong and stable foundation. Priorities such as education, safe and affordable housing, green space, nutrition, walkable streets, access to quality healthcare, racial justice and employment opportunities will lead to positive health outcomes for all residents and have a meaningful impact on their quality of life.
The mission of The Delaware County health department will be to build healthy and thriving communities. Because the foundation for good health includes factors outside of hospitals and doctors' offices, the County's Health Department will bring together various partners and sectors to work together and implement change.
These include:
The County's 16 school districts, as well as trade schools, colleges, and universities
Businesses ranging from small, family-owned operations to major employers and industries
Nonprofit organizations that work to ensure residents have fair and equal employment opportunities; a secure place to live, with utilities turned on and healthy, affordable food on the table; clothes on their back; safe and accessible places to congregate and recreate; advocates for policies that promote a thriving community; a spiritual home; and providers who tend to their physical, mental and behavioral health needs
Other government agencies, such as planning, transportation, aging, mental health, municipal health entities, and criminal justice and related services
Healthcare providers and organizations
Each of us make decisions that affect our personal health, and those decisions also impact the community. A solid foundation for a healthy community requires an authentic community voice and the Delaware County Health Department will listen to those who live and work in the county and engage individuals in identifying solutions to the health issues that matter most.
Public Health Relies on Science.
Successful public health experts listen to the community and look for patterns in what is affecting public health. They use science to diagnose problems and bring together people who can stop health threats before they start. This critical role relies heavily on data.
It can be useful to think about data as a GPS system. GPS is a powerful tool for visualizing and navigating complex terrain. Given a set of parameters, it quickly and accurately maps out multiple routes, citing each one's pros and cons. Our public health professionals will serve this function too. They will draw on a wealth of data to chart out routes from where we are as a community to where we want to be—identifying critical intersections, anticipating roadblocks, and adapting to changes as needed along the way. Most of all, they will put their data expertise to work to drive positive outcomes and move needed solutions forward.
Core Public Health Services Promote and Protect Health.
The Delaware County Health Department will offer foundational public health capacities and services in the community to:
Achieve health equity
Control communicable diseases
Promote healthy and safe lifestyles
Support the health of moms and babies
Maintain healthy environments
Connect people with high quality health care
Respond to public health emergencies
Communicate about health issues and health risks
The new county health department recommendations will embody the principles of Public Health 3.0 (a national model for public health in the 21st Century), reflect the Foundational Public Health Services (a suite of capacities and programs that must be provided by public health departments everywhere for the health system to work anywhere), and meet the Pennsylvania Department of Health requirements for county public health departments.
---
Latest News
Delaware County Council Appoints Members to the Delaware County Board of Health - 4/16/21