DELCO GREEN SPACE & TRAILS PROJECT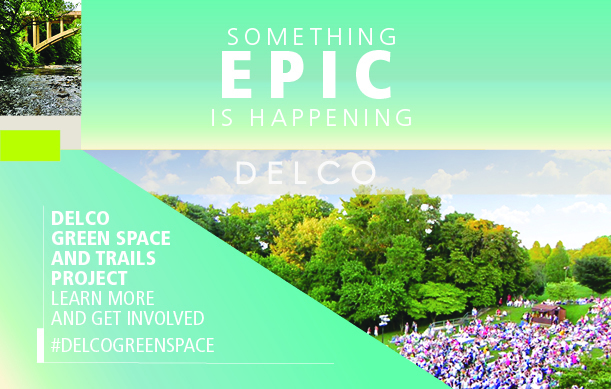 Imagine Delaware County defined by its incredible green spaces, trails recreation, and grant investment program. This is our future. Guided by the 2015 Delaware County Open Space, Recreation, and Greenway Plan –– part of the County's comprehensive plan, Delaware County 2035 –– County Council defined four initiatives to take action to better conserve, enhance, and connect Delaware County through the Delco Green Space and Trails Project:
DELCO GREEN WAYS GRANT PROGRAM
DELCO RETURN ON ENVIRONMENT STUDY

The Delco Green Space and Trails Project leverages the power within Delaware County's people –– municipal leaders, families, individual residents, outdoor recreation enthusiasts, the business community, the wellness community, tourists, county officials, and beyond. The project positions Delaware County to be a leader in green space conservation, parks and recreation, and trail development through sustainable funding, partnerships, and municipal collaboration. All residents will benefit from the economic impact, ecological services, and enhanced connections within the beautiful and diverse landscapes, towns, cultures, and people of Delaware County.