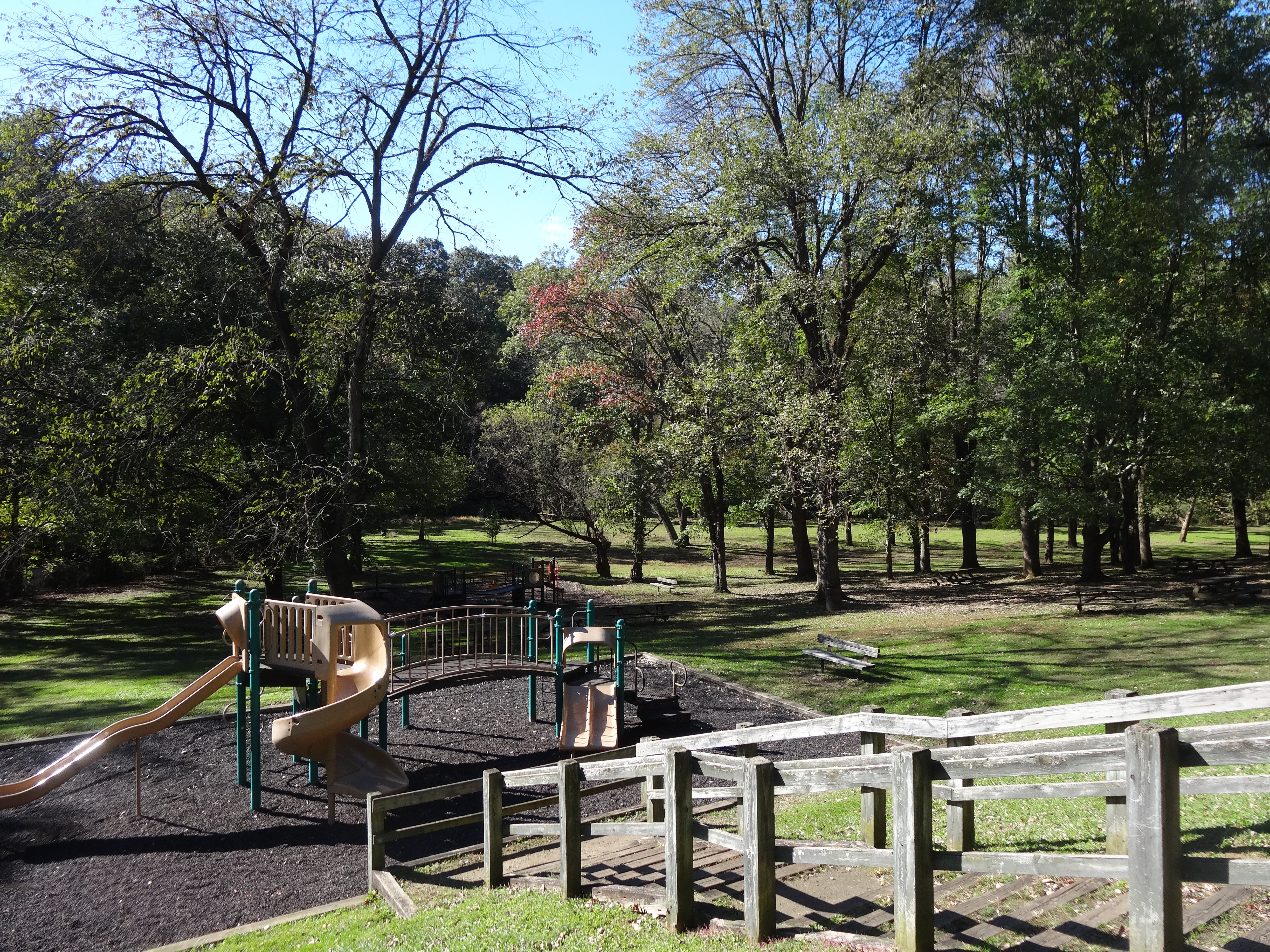 Map of Smedley Park Trails in PDF
Friends of Smedley Park
Smedley Park was named after Samuel L. Smedley, the founder of Delaware County's Parks & Recreation Board. Conveniently located on 120 acres of land between Media and Springfield, Smedley Park is accessible by trolley and attracts many outdoor enthusiasts, scout groups, and local sports teams.
After five decades of quiet tranquility, Smedley Park has been transformed in recent years into a multi-purpose recreational area while still maintaining all of its natural beauty. The grounds feature shaded picnic groves, safety-conscious play areas for children, hiking paths, walking bridges over Crum Creek, and playing fields for baseball, softball, soccer, and lacrosse.
Nestled among the trees are the Environmental Center and the Lewis House, headquarters of Penn State's Cooperative Extension of Delaware County. The extension operates numerous programs, including the 4-H Club, Master Gardeners, and a variety of educational opportunities in agriculture, horticulture, nutrition and more.