Programs and Support:
Welcome George W Hill Correctional Facility Division of Programs and Support Website.  As a conduit of the Delaware County Government criminal justice ecosystem and health services partners, we encourage you to use this website as a guide to navigate through George W Hill Correctional Facility Programs and Support Services.
We welcome stakeholders to contact us to foster strategic partnership for institution programs/services, to provide impactful best and promising practices, programs and services tailored to short term jail population and to gradually transition our jail populations with resources and access for successful re-entry Below is the strategic plan for Programs and Support.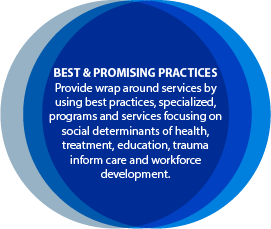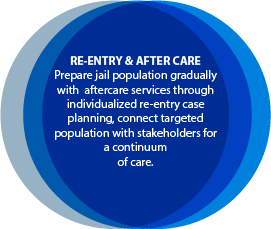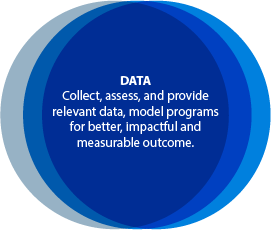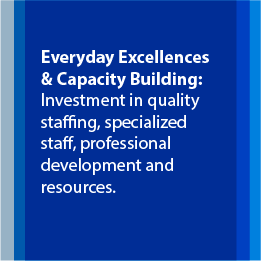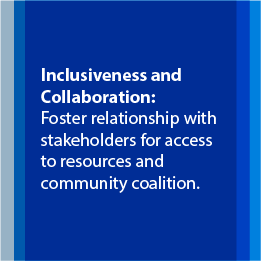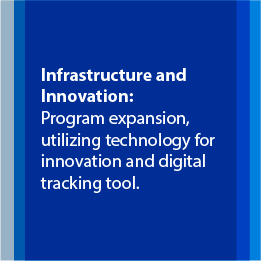 Programs and Services Information:
George W. Hill Correctional Facility provides a continuum of programs, education, services, and workforce development opportunities to meet the needs of short-term incarcerated persons entrusted to our custody and care. Below are current programs and services:
Religious Services – Provides religious services needs for incarcerated persons. Incarcerated persons have the opportunity to participate in a scheduled service. However, if the scheduled services do not meet their needs, they can contact the Chaplain to arrange a clergy or ecclesiastical representative to come visit them. Other religious support provided to the incarcerated persons include but not limited to: family emergency notification, death-in-family notification, grief counseling and one-on-one spiritual guidance when needed and distribution of donated religious items. All religious services are volunteered based. For more information, please contact Reverend Cokelia Dunn, Chaplain at DunnC@co.delaware.pa.us or at 610-361-3200 ext. 546.
Substance Use Disorder Services – Provides Substance use disorder programs for incarcerated individuals utilizing best practices. Programs included but not limited to Prison Re-entry Education Program (PREP), Medication Assistant Programs, Cognitive Based Therapy (CBT), Therapeutic Communities (TC). For more information please contact Substance Use /Mental Health Administrator, Ms. Patricia O'Connor at Oconorp@co.delaware.pa.us
Educational Services – Provides Opportunities for education educational services including but not limited for incarcerated juveniles (21 years and younger) to earn a High School Diploma, for adult incarcerated person an opportunity to earn a GED and as well as access to college credits. For more information please contact Education and Workforce Development Administrator Joan Skurski at Skurskij@co.delawre.pa.us
Library Services – The Law Library provides leisure books, preprinted petitions to the courts, updated books and treatise for Federal, State, and Local Standards, LexisNexis, Voter Registration, and Notary Services. For more information please contact Law Librarian Dana Keith at keithd@co.delaware.pa.us   
Life and Soft Skills- Decision making and life skills course that includes one-on-one and group sessions. For more information please contact Programs and Reentry Administrator Kelly Shaw at Shawk@co.delaware.pa.us
Re-Entry Program – Sentenced incarcerated person is assessed to determine community needs after discharge.  An individualized packet of community resources and a re-entry plan is provided prior to release. For more information, please contact Programs and Reentry Administrator Kelly Shaw at Shawk@co.delaware.pa.us
Some of GWH programs/ service needs and interests include but not limited to:
Job Readiness/Entrepreneurship/ Workforce Development
Substance Use Disorder Treatment and Prevention
Mental Health Programs
Violence Prevention and Trauma Counseling
Reentry Support and Planning
Financial literacy  
Gender Focus Program
Infectious Diseases Education and Prevention
Family Reunification
Anger Management
Parenting Skills
Health Education
Housing Options
To provide institution program and -reentry service delivery please contact Programs and Re-entry Administrator Kelly Shaw at Shawk@co.delaware.pa.us